2023-08-09. Nyland, Sweden. Stringo, the world's most loved and original vehicle moving solution, travels to China this month as it exhibits at the Automotive Testing Expo Shanghai with the Team Stringo China team, happening on August 09-11 that will reach a range of automotive professionals.
Automotive Testing Expo Shanghai is a gathering for not only the Chinese testing community, but the wider automotive manufacturing industry as a whole, one that is going through radical changes with Chinese vehicle brand EV production and testing.

This year will see the new Stringo® 550 PLUS HP 4WM previewed and shown as a key new innovation to help testing engineers deploy electric vehicles on dyno cells, a challenge as often all wheels on such EVs lock. The Stringo® Four-Wheel Mover (4WM) is the safest and fastest way (19.8 seconds loading time) for a single operator to move a vehicle with all four wheels lifted, coming at the perfect moment for customers looking for such solutions as electrified cars often have their wheels locked as more complex electrical functions hinder vehicle movement. "Vehicle manufacturers will need to adapt production lines and testing and car dealerships will need such tool like the Stringo® Four-Wheel Mover (4WM) to move these new generation of vehicles," explains Stringo CTO Magnus Grafström. "With the new Stringo® Four-Wheel Mover (4WM), they can accomplish their work in the safest way possible," he states.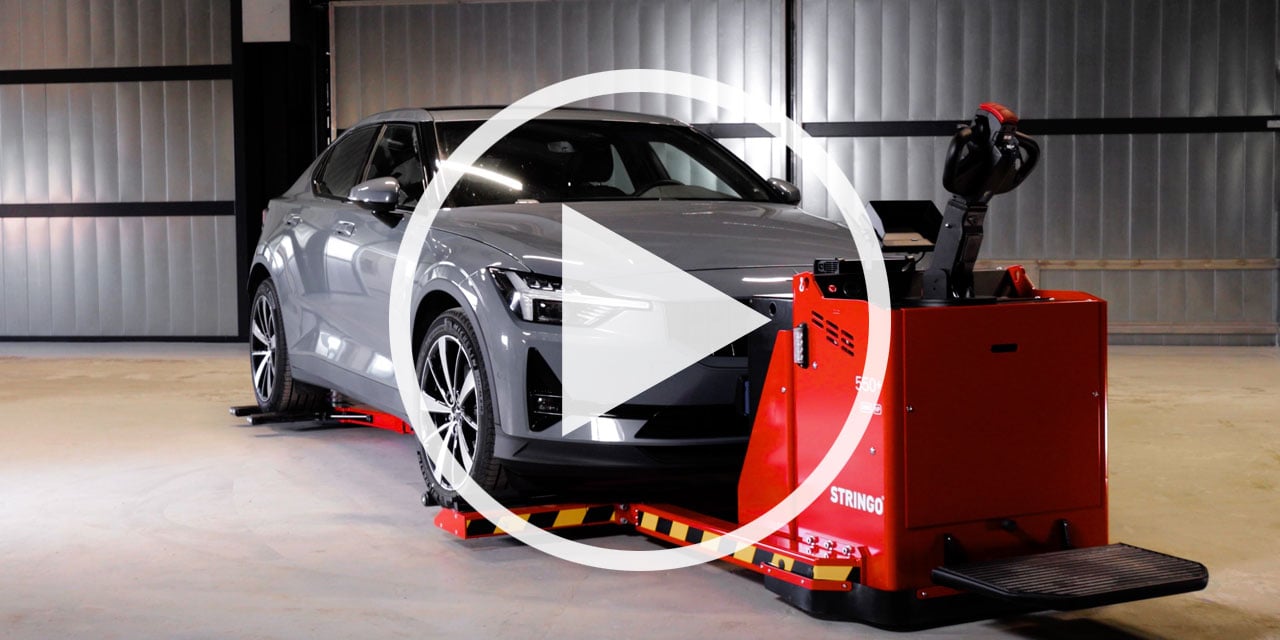 Exhibiting at the expo demonstrates Stringo's commitment and strategy for growth in the China market which is seeing expansion for Stringo products and solutions.
.
Want to read more?
Read more about the Shanghai Automotive Testing Expo. Please click here.
Want to read more about the new Stringo® Four-Wheel Mover (4WM)? Please click here.

About Stringo
Stringo is a unique company, the world's most loved vehicle moving solution based in the heart of the High Coast, Sweden. Stringos have been developed entirely in-house for 30 years and today deliver vehicle movers to every corner of the globe. Stringo is the only company with total focus only on developing vehicle movers and the entire production process is adapted to manufacturing Stringos and nothing else. This makes the company knowledgeable, proud and very passionate. The company vision is to moving cars ergonomically, easily and safely.
For Media Inquiries, Contact:
Sam Coleman
Stringo Chief Marketing Officer
sam.coleman@stringo.se