2023-04-17. Nyland, Sweden. Stringo, the world's most loved vehicle moving solution, will be joining this year's Automechanika expo in the in the northern English city of Birmingham, to both launch its latest product solution as well as meet with UK customers. Additionally, the expo gives the opportunity to work with Rob Brown Engineering, one of Stringo's oldest distribution channel partners, a key driver of Stringo's European success.
Automechanika is one of the biggest automotive expos in Europe, both in Germany and England, bringing the mobility industry together to share ideas, explore collaborations and create customer relations. As such, it's the perfect venue to launch the latest Stringo product solution, one built for the electric vehicle, EV revolution and the automotive testing, end-of-line managers and manufacturing professionals who need a four-wheel vehicle moving solution. The new Stringo® Four-Wheel Mover (4WM) will help these customers lift these new generation of decarbonised vehicles as electrified and ever complex electrical functions hinder vehicle movement. The global go-to-market rollout will launch online on Stringo.com and in various digital campaigns on June 7th as well as live at Automechanika UK. It will continue to be digitally demoed at Automotive Testing Expo Stuttgart, Germany on June 15th; in Nagoya Japan at the Automotive Engineering Expo July 05-07; at the Automotive Testing Expo Novi, US on October 24-26 and finally at the SEMA show in Las Vegas, US the final weekend in October.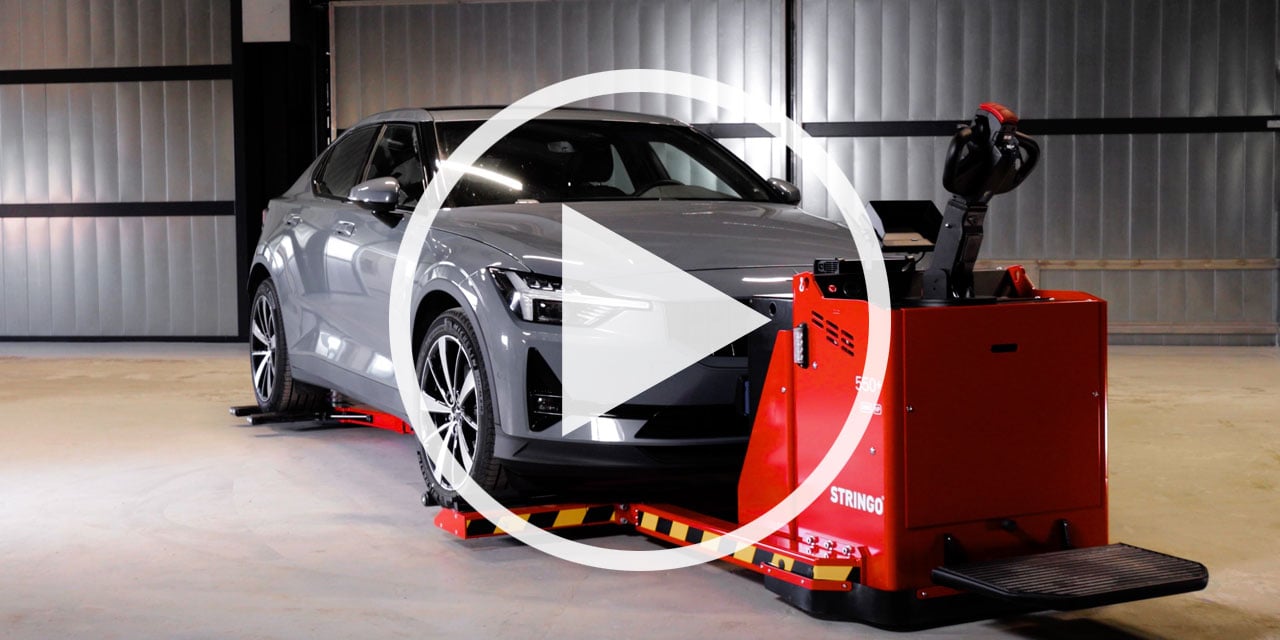 "It's a very exciting time to be in the automotive space, to be in the mobility shift what with the massive investment in EV production. The Stringo® Four-Wheel Mover (4WM) is really coming right at the prefect time to assist our customers with their moving needs and I'm very pleased to be doing it with our Stringo family, partners Rod Brown Engineering here in Birmingham," says Bengt Becker, Global Sales Director for Stringo. Phil Glover, Sales and Technical Director for Rod Brown Engineering, concurs completely. "We're absolutely chuffed to be collaborating on Automechanika UK and very proud they've chosen the Midlands to be their launch location. We think it will be a great product to add to the portfolio and our customers are sure to be early buyers," he declares.
Stringo will be present at Hall 20 stand H10.

Want to read more?
Want to read more about the new Stringo® Four-Wheel Mover (4WM)? Please click here.


About Stringo
Stringo is a unique company, the world's most loved vehicle moving solution based in the heart of the High Coast, Sweden. Stringos have been developed entirely in-house for 30 years and today deliver vehicle movers to every corner of the globe. Stringo is the only company with total focus only on developing vehicle movers and the entire production process is adapted to manufacturing Stringos and nothing else. This makes the company knowledgeable, proud and very passionate. The company vision is to moving cars ergonomically, easily and safely.
For Media Inquiries, Contact:
Sam Coleman
Stringo Chief Marketing Officer
sam.coleman@stringo.se